Growing up, my family got new Easter baskets every year.  They were the cheaper ones, maybe $2-10 each. My color was yellow. We never had our names on them, never kept them for more than a few months.  But, now that I have my own on the way, I can't wait to buy personalized Easter baskets for each and every one of my babies. The trick is, how do you choose the basket that they will use every year for their entire childhood! Will it always fit them? Will everything make it in the basket?
I made sure that each and every basket on this list has plenty of room and will make it through the child's whole life.
Wicker Baskets
Wicker baskets are usually very bulky and hard to store from year to year.  You have to have a whole corner of your closet/attic dedicated for these to collect dust.  The best part about these 13x11" baskets is that the handle folds down for easy stacking and storage.  These liners are adorable and perfect for each and every kid. And, the shop has bigger baskets! 
https://www.etsy.com/listing/1190540722/    The natural baskets
https://www.etsy.com/listing/1407008769/    The large white baskets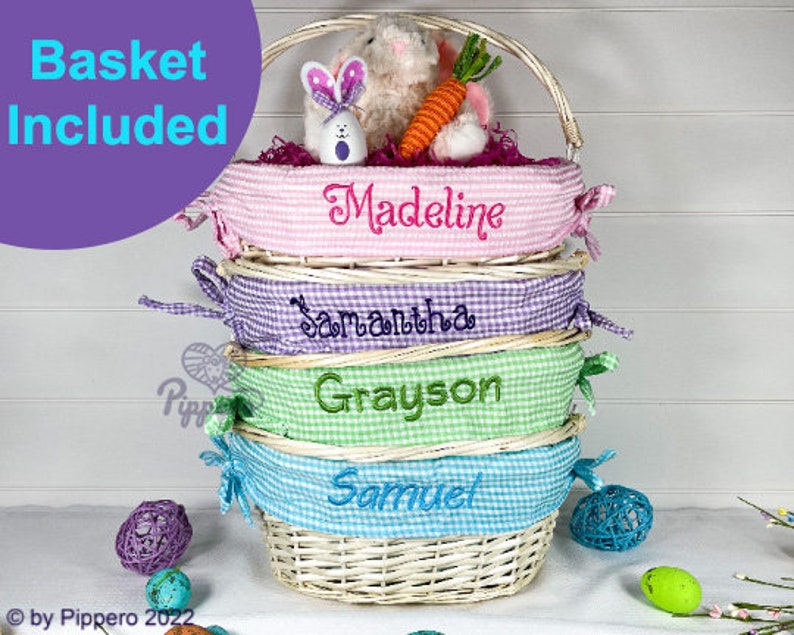 2. Quilted Baskets
It's amazing what these adorable quilted baskets can withstand.  They have a very high quality stitching and the embroidery design is adorable.  
https://www.etsy.com/listing/1407022375/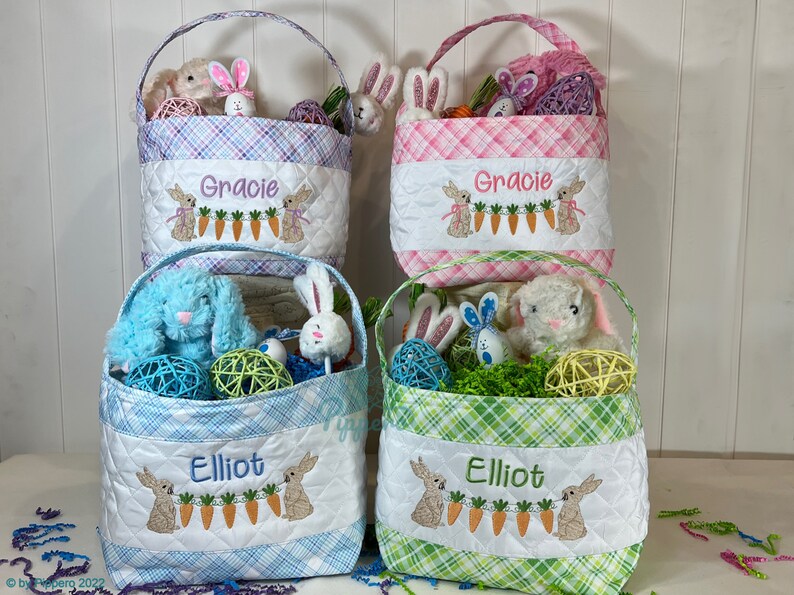 3. Tall Gingham Baskets
This basket is 13.5"x9.25"! It'll fit anything and everything that you want inside.  It is super cute with the patch design standing out on the basket and each one is personalized for girl or boy and with your name!
https://www.etsy.com/listing/1193582729/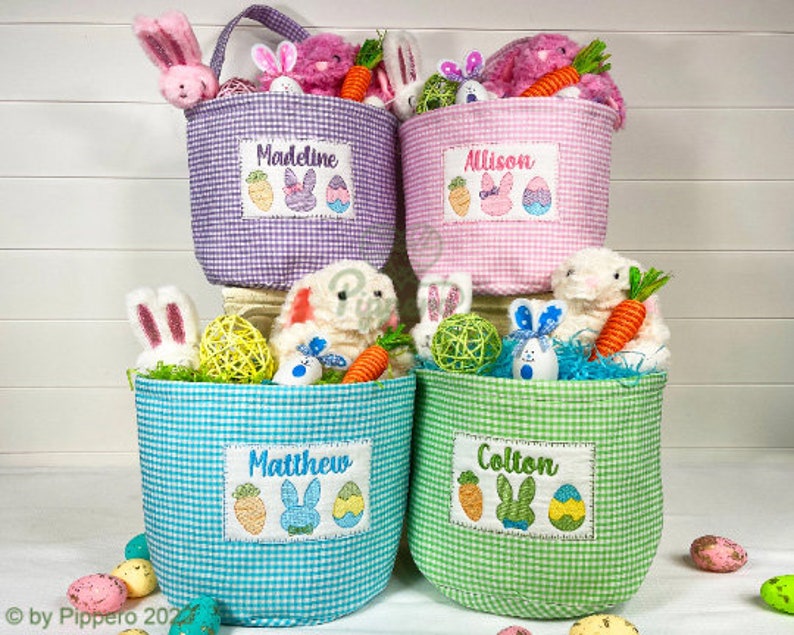 Each of these baskets are super roomy and have adorable embroidery designs.  They can be designed for a boy or girl and will last years for your kids.  This shop has very fast shipping times and amazing customer service.  Good luck with finding the right basket for your kids.